Friday July 14, 2023
---
3:00 - 6:00 pm
Welcome to your transformative journey! Take this time to settle in, enjoy the beautiful surroundings, and prepare yourself for the incredible experiences that lie ahead.
Immerse yourself in the serenity of the property, connect with fellow participants, and embrace the anticipation of what's to come. This is your moment to ground yourself, embrace the magic, and get ready to embark on a truly extraordinary adventure.
Let the excitement build as you step into this transformative haven. Your journey begins now!
---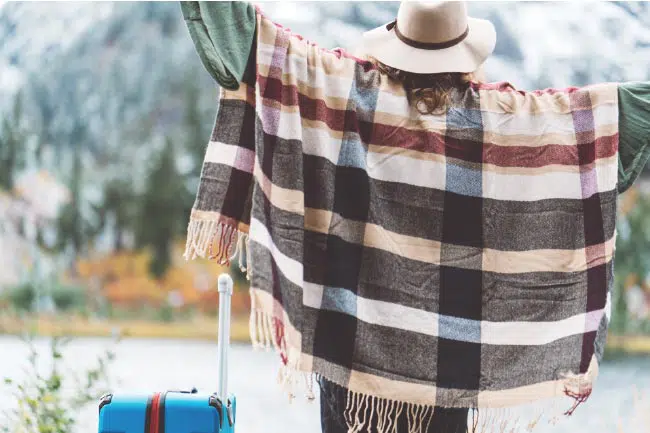 Indulge in the flavorful, nourishing cuisine offered by KB&Co, our partnered local plant-based café. Savour their innovative use of organic, locally-sourced ingredients, crafted into dishes that not only tantalize the palate but also truly nourish the body. With a meat-free, dairy-free, egg-free, and soy-free menu, KB&Co offers a plethora of options that cater to various dietary needs and preferences. Alternatively, take this opportunity to prepare your own meal at your accommodation.
Whether you're prioritizing clean eating, managing dietary restrictions, or simply delighting in the art of self-catering, this meal time provides a perfect moment to recharge, relish in good food, and soak in the retreat ambiance.
Please note that pre-order details for KB&Co's menu items will be provided closer to the retreat dates. 
---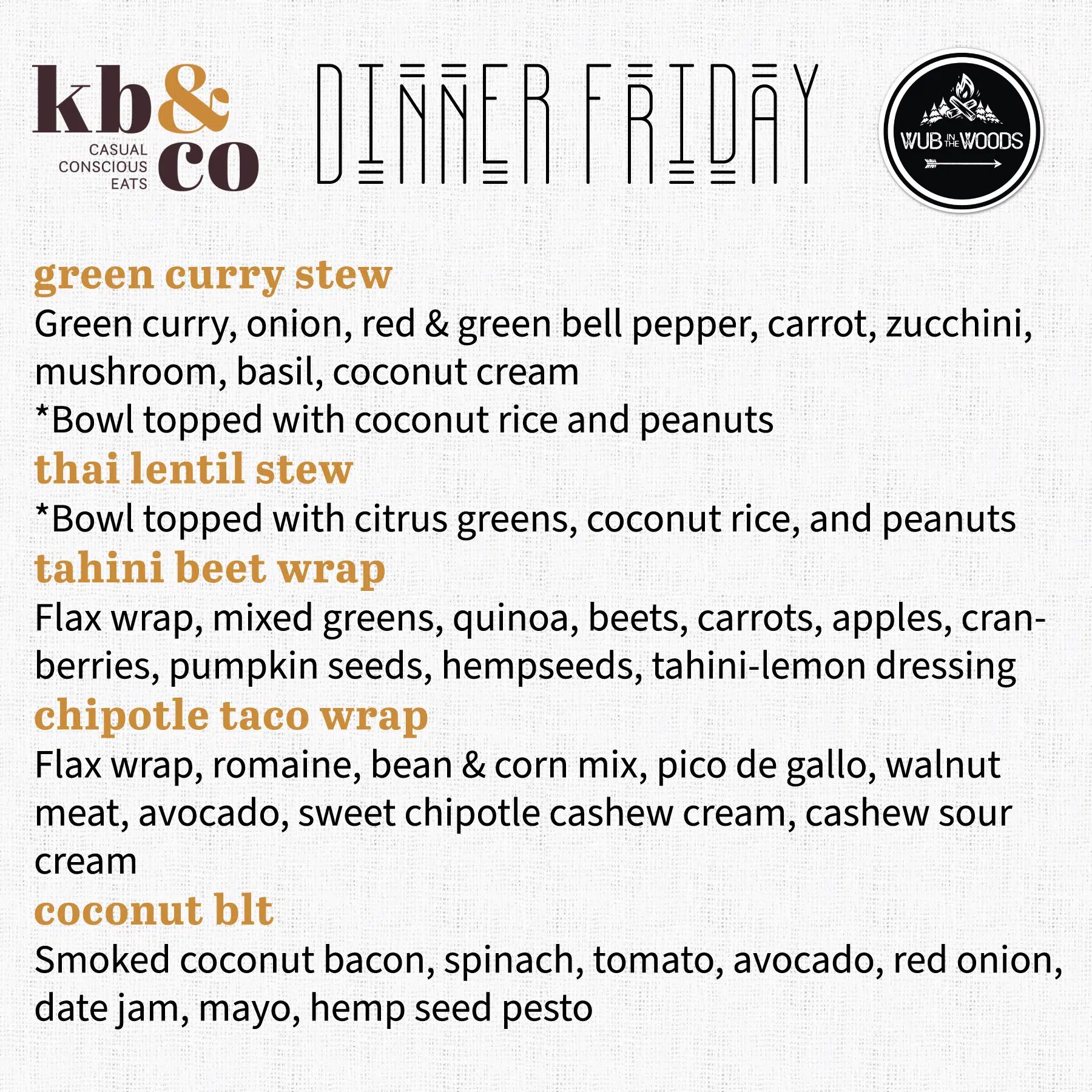 ---
6:30 - 8:30PM
Opening Offerings & Experiences
Opening the Circle:
Embrace Connection and Growth
Step into the Circle of Transformation as we embark on a shared journey. This sacred space invites us to connect, grow, and discover ourselves. Through interactive activities, we foster unity and create a foundation for authentic connections. Let go of expectations and embrace the present moment. Together, we'll create an environment where each person is valued and celebrated. Get ready for a retreat filled with personal growth and meaningful experiences.
---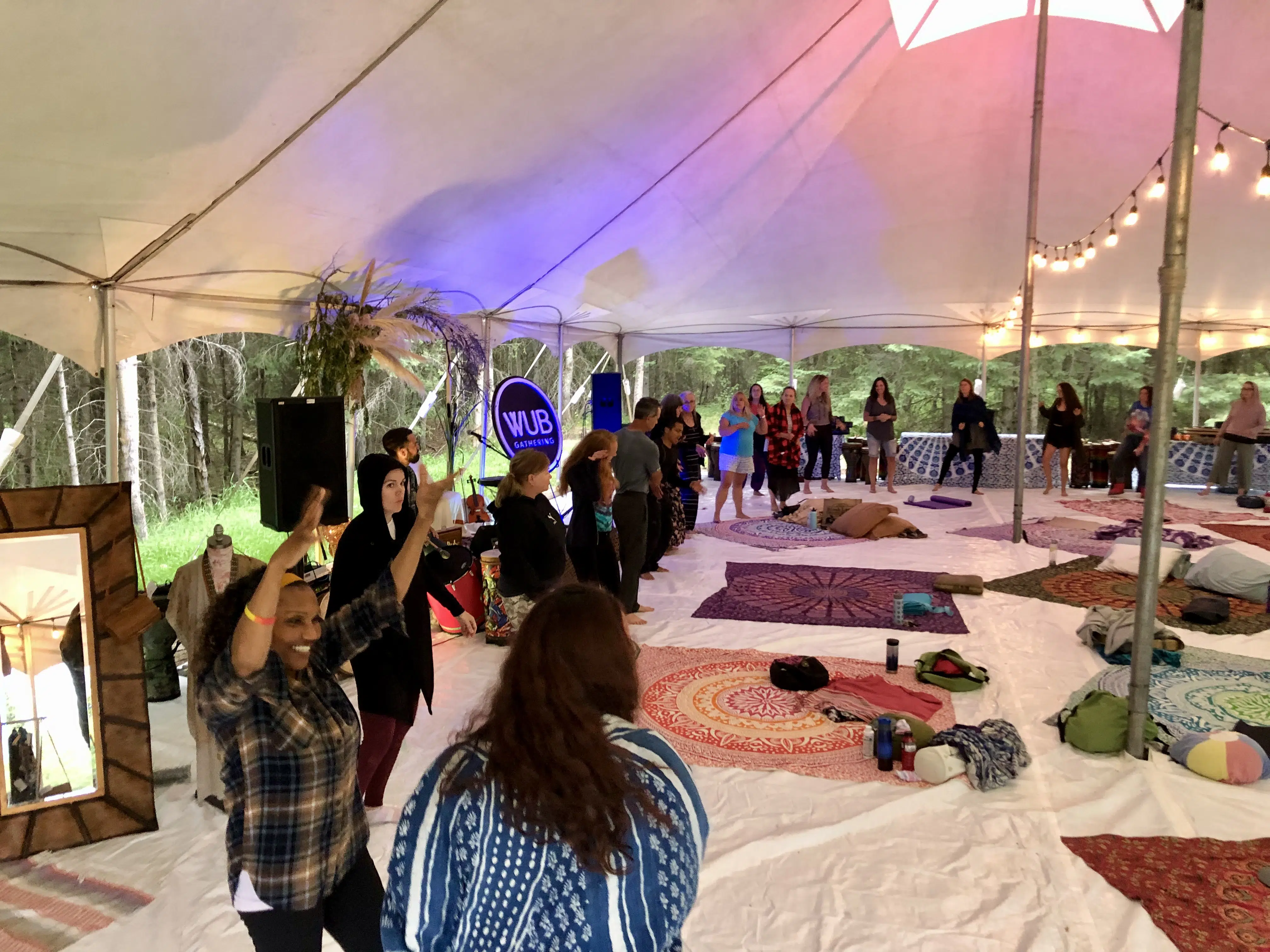 ---
Join us as we take the time to reflect and acknowledge the significance of the land and its people. At the WUB in the Woods Retreat, we recognize the importance of honouring the traditional territories of the ᓀᐦᐃᔭᐤ ᐊᐢᑭᕀ Nêhiyaw-Askiy (Plains Cree), Ĩyãħé Nakón mąkóce (Stoney), Niitsítpiis-stahkoii ᖹᐟᒧᐧᐨᑯᐧ ᓴᐦᖾᐟ (Blackfoot / Niitsítapi ᖹᐟᒧᐧᒣᑯ), Michif Piyii (Métis), and Cree peoples.
As we gather on this sacred land, we feel it is important to recognize and honour the rich cultural heritage and ancestral connections that thrive here. This acknowledgment is a meaningful part of our agenda, reminding us of the deep respect we hold for the land and its indigenous communities.
Together, let us create a space of reverence and appreciation, weaving the wisdom of the land and its people into our transformative journey.
---
---
Harmonic Grounding Experience
Join us for The Harmonic Grounding Experience, a transformative opening session that invites you to experience the power of intuitive vibrations. Submerge yourself in a harmonious space resonating with gentle chants, soothing primal sounds, tones and music, designed to help set your intentions for the weekend. Led by our team of facilitators and musicians, this unique experience sets the tone for a grounded and connected retreat.
Engage with the soundscape to ground your energies and set intentions, establishing the foundation for personal growth. Come and embark on this journey of self-discovery and inner harmony with us. This pressure-free, supportive environment encourages you to let go, be present, and find your voice.
---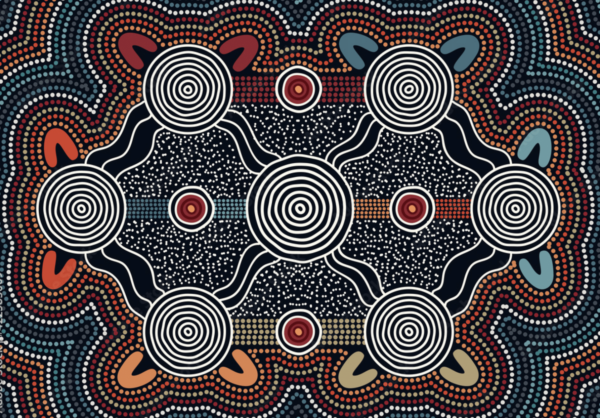 ---
Awakening Heartfelt Connections:
A Journey into Dyadic Dialogues
Immerse yourself in this captivating workshop designed to stimulate deep connections, genuine communication, and profound self-reflection. Under the guidance of our expert facilitators, you'll delve into the profound simplicity of dyads—dual dialogues that illuminate the path to understanding others while simultaneously revealing the depths of your inner world. In a sanctuary of trust, you'll express, listen, receive, and hold space, nurturing an open-hearted understanding of both self and others.
"Awakening Heartfelt Connections: A Journey into Dyadic Dialogues" is accessible to all, irrespective of past experiences or comfort with self-expression. Those who are more reserved are especially welcome. Our facilitators create an encouraging environment that fosters growth and connectivity.
Through well-crafted exercises and compassionate guidance, you'll refine your ability to communicate openly and reflect deeply, setting the tone for enriching relationships throughout the retreat. This workshop is your initiation into honouring your unique voice and fostering authentic bonds.
---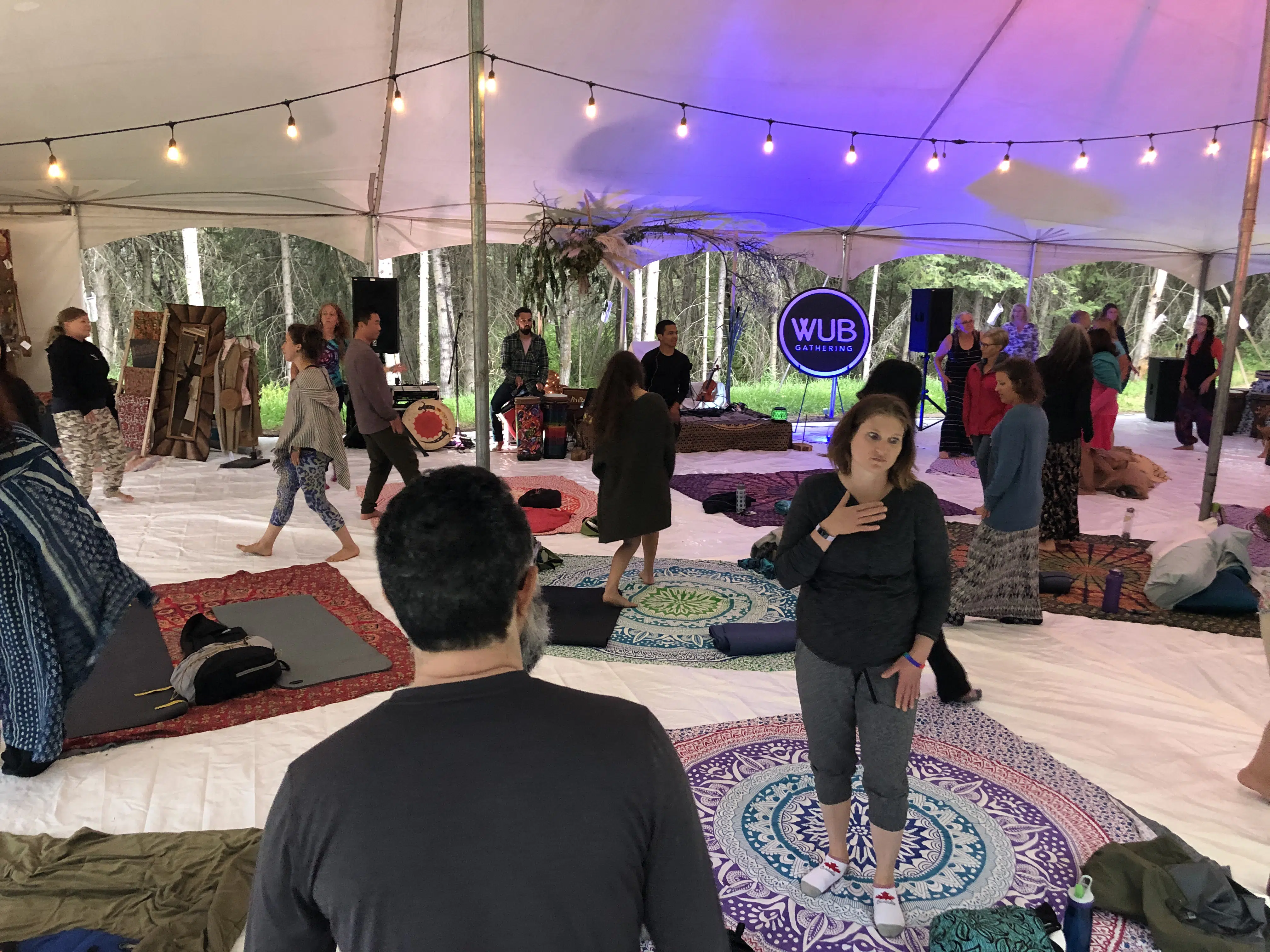 The Movement: Journey Within
This potent experience isn't just a session--it's an adventure into the heart of your own being and a doorway to self-discovery… an exploration of your own rhythm and resonance.
Under the enchanting orchestration of Suzanne Summers' captivating DJ beats and the compassionate guidance of Trauma-Informed Yoga Instructor Angie Clark, we invite you to a space like no other. It's not about the mastery of yoga poses or perfect dance moves; it's about the synergy of music and movement as instruments of healing, transformation, and self-discovery.
We invite you to engage with the rhythm of somatic movement, to explore the unfamiliar, and to courageously embrace the wonder of what's within you. As the music flows and your body responds, a deeper connection with your own self begins to spark.
Whether you've never set foot on a dance floor or yoga mat or whether you're an experienced mover, this experience is for you. All you need is an open heart, an open mind, and a willingness to discover the depths of your being.
It's time to ignite your journey, one beat at a time. Are you ready to dive into the depths of your being?
---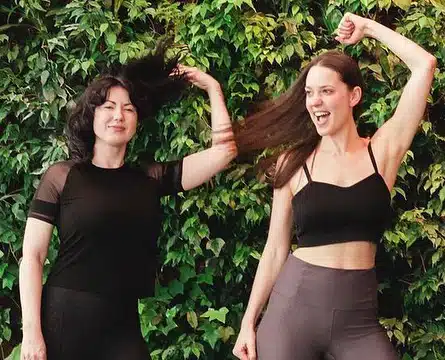 Candlelight Serenade:
A Harmonious Sound Bath Journey
Indulge in an evening of pure bliss with our Candlelight Serenade, a sublime sound bath journey led by the extraordinary Sebastien Bolessa. As candlelight flickers around the room, let the soothing sounds of Sebastien's viola and captivating voice wash over you, transporting you to a realm of tranquillity and deep rejuvenation.
This enchanting experience is designed to awaken your senses, harmonize your energy, and create a profound connection with yourself and the surrounding space. Surrender to the ethereal vibrations as they resonate through your body, releasing tension, stress, and allowing for a blissful state of relaxation.
Through his innate ability to merge with the natural energies of the landscape, Sebastien's music creates a healing sanctuary where you can unwind, let go, and embrace the serenity within. The gentle melodies and harmonies will guide you on an introspective journey, nurturing your soul and soothing your spirit.
As you surrender to the enchanting melodies and enter a state of profound relaxation, you may find yourself embarking on one of the most restful and peaceful sleeps you've ever experienced. The Candlelight Serenade is a transformative experience that prepares you for a night of deep rest and rejuvenation, ensuring you're ready to embrace the jam-packed day ahead.
---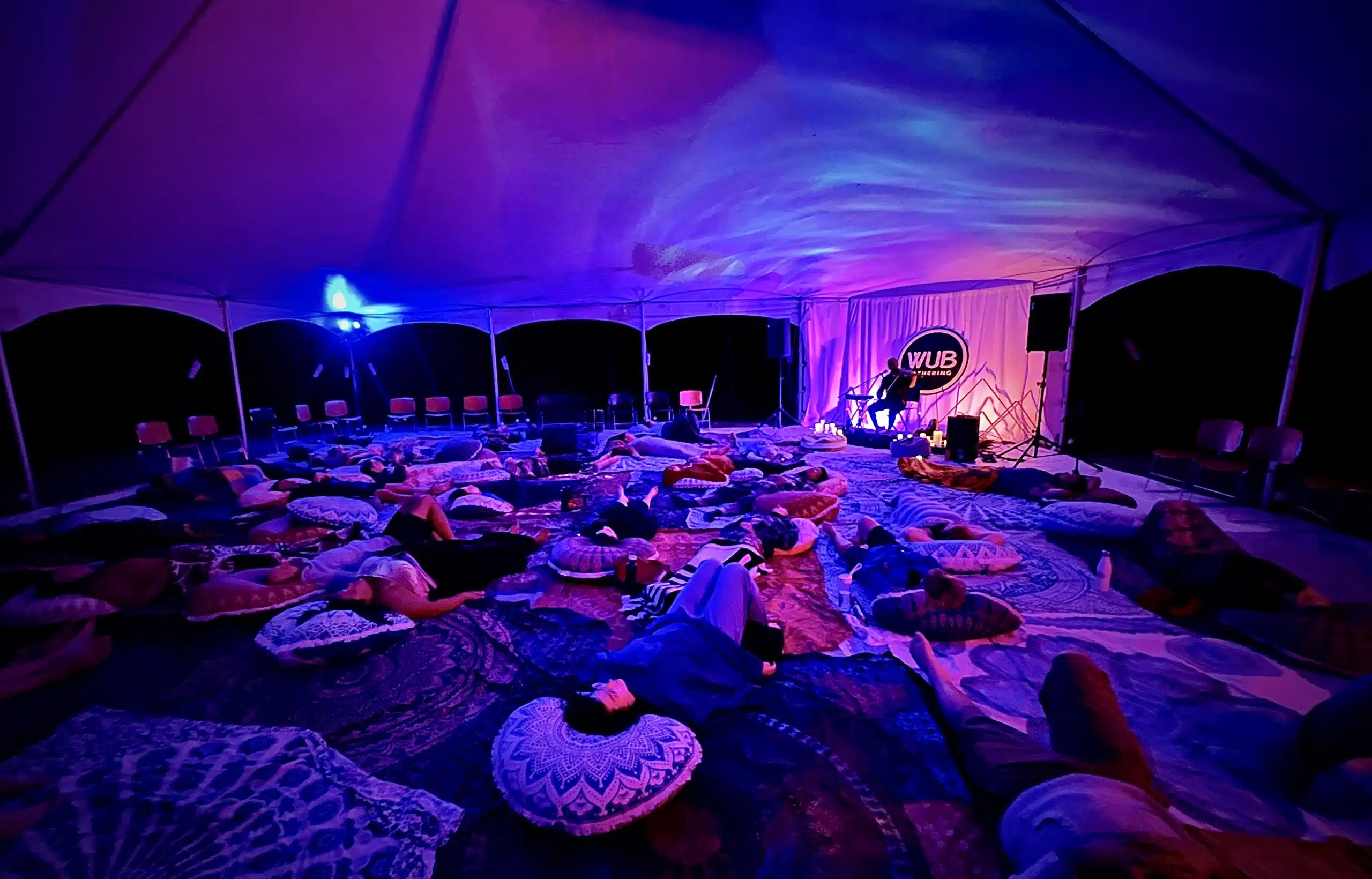 ---
Various Times Throughout the Weekend
LoveFound
CommUniTea Lounge and Elixir Bar
Intentionally connect and align with the present moment by experiencing a UniTea ceremony, a special tea ritual featuring our single-origin PINK tea served by Priscilla Devi Prasad, founder & visionary of LoveFound CommUniTea fresh in from Nepal!
Embark on a guided tea journey, learn mindfulness techniques, and nurture your connection to your Self by "filling your cup" with a healthy dose of self-love!
Bliss out in our cozy lounge with crystals, oracle cards and sound healing instruments…We will also be serving up delicious hot and cold "special-tea" elixirs all weekend long.
 You'll have the option to purchase their teas, accessories and gift sets to take home or gift to a loved one! All of their teas and beverages are single estate, grown ethically, organically, and are packaged with the intention to create a ripple of positive social & personal change around the world! Proceeds from all sales support LoveFound CommUnity.
ABOUT
"LoveFound is a registered Canadian non-profit society, established in 2010 to support marginalized communities in developing countries. Our focus is to empower youth & underprivileged families through education, skill-development and sustainable living.
We have recently returned from a 4-year long chapter in Nepal where we intend on building our very first nature-based commUnity learning centre! We are also opening up invitations to register for our holistic, family-friendly retreat experience in Nepal (April 2024), learn more about these exciting opportunities, exclusively at WUB!
---