Growth, connection, tribes, transformation, smiles, change, healing, friendship, inner peace, self-care, and more start at WUB.
---
---
Experience all that WUB has to offer – designed your way.

---
Be captivated by thought provoking speakers from around the world. Start or deepen your yoga practice. Be led through deep meditations. Connect, heal, or relax with treatments from a variety of gifted practitioners. Listen to live bands, DJs and be mesmerized by amazing performances. Dance your heart out, socialize, break bread and connect with like minded people.
---
---
Seeking transformation? Our events have you covered.
---
---
A mindful summer camp experience.
Spring 2020 ( Dates coming soon! )
Meditations, High Ropes Course, Giant 40 foot swing, Nature hikes & adventures, Group & Family Games, High Energy Drumming, Yoga classes, Zipline, Escape room, Catapults, Archery, Climbing wall, Campfires, Live music, Pool & Hot tub, Arts & Crafts Cabin, Dangle Maze, Orienteering, Stranded (survival experience)
+ Much more family, kid & adult only activities and workshops!
---
---
---

---
Corporate, private, large or small… we're experts in planning and executing customized wellness events, programs and retreats.
---
---
---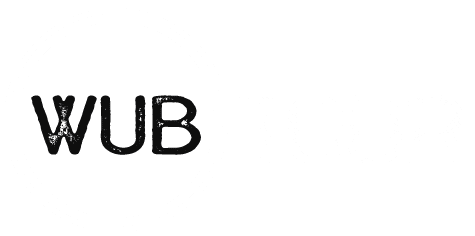 ---
Single day Gatherings in your city.
---
Calgary – FALL 2019 ANNOUNCEMENT SOON!
---
Edmonton – ANNOUNCEMENT SOON!
---
vancouver – coming soon!
---
vancouver island – coming soon!
---
okanagan valley – coming soon!
---
---
---

---
Imagine a TED talk had a baby with a Meditation/Yoga/Conscious retreat and some Art & Music got in on the action. WUB would be their love child.
An all-inclusive transformational weekend filled with talks, meditation, food, entertainment, workshops, yoga, and amazing like-minded people gathering in world class destinations.
---
---
Testimonials
---
The first WUB event was absolutely wonderful in every way. I especially enjoyed the variety of offerings and the exceptionally skilled presenters and teachers. Thanks for putting it all together and I will certainly attend again in 2019. Namaste.

Kathy –  Kelowna BC, Canada

I did not know what to expect going into this summit, and I was blown away. Being a natural "sceptic" I never experienced this kind of thing, so I went in with an open mind. I have never been so overwhelmed with emotion from a single event. Paul and the WUB team went above and beyond bringing the best in the field together for an incredible weekend of healing, community, and wellness. 10/10 would recommend to wellness enthusiasts and "normal folk" alike. What a cool experience!

Ben – Vancouver BC, Canada

WUB Gathering Wellness Summit was such a beautiful event. The entire weekend was curated with love and intention. I was honoured to be part of it and am already looking forward to next year. If you are called to join in on a conscious weekend full of connection, workshops, thought provoking speakers in a high vibe location, please consider joining me. This event is going to evolve into pure heart opening awareness for all those who attend and support. Thank you. Paul you are a shining light and the passion you put into making your vision a reality is inspiring.

Teresa – Calgary AB, Canada

WUB was a weekend I will not forget. Not only does the staff consider all travel, dining and lodging logistics they also plan for the aesthetics of the workshop rooms. The views from the mediation rooms were stunning! The itinerary included the perfect amount of a variety to be interesting, but not overwhelming. Plus, the event was wisely planned with repeating sessions so attendees could take full advantage of almost all of the classes. Personally, I struggle with stress and I got some practical tools from several of the teachers and speakers. Most importantly, the positive energy and openness within this group of outstanding humans made me feel instantly welcome and comfortable. Everyone was mingling and enjoying the experience and I attribute this to the kind and loving nature of the leader of WUB, Paul. Thank you and I look forward to your events in the near future.

Rose – San Francisco CA, USA


Encapsulating the beauty of personal growth and the connection with each other, this divine gathering offers a place for spiritual support through a series of curated workshops that will enhance, excite and empower you to contribute positively to the world.

Simone – Calgary AB, Canada


WUB was a beautiful weekend of connecting, learning, exploring, and healing. Loved the variety of experiences offered.

Erin – Edmonton AB, Canada

I decided that I needed a "weekend for myself" as my year has been a whirlwind of negativity (but also growth). I went by myself, a bit nervous, yet excited for what was to come. The group was so loving and accepting, and all of the experiences were unique. I went in with an open-mind, and I left with my mind and heart open. I needed that weekend, and I felt refreshed and with renewed energy. Thank you Paul & WUB team!

Megan – Edmonton AB, Canada

Thanks so much for a great weekend. It was a needed re-set in a stunning location with a variety of workshops and speakers.

Sheri – Peace River AB, Canada
---